You have a customer support team and you want the customer in case of a problem to get in touch with them? You can just add them in the app! Follow the screenshots below to discover how!
1.Step - Go to Menu and click on "General info".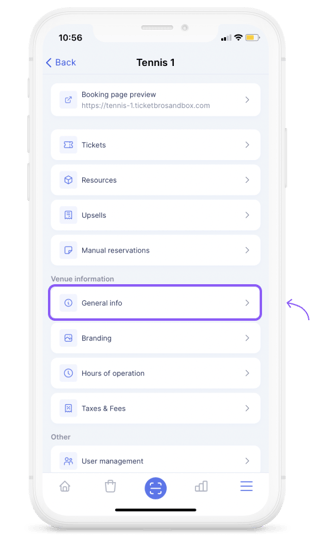 2.Step - Scroll down enter all the needed informations then save.

Volià your customer support is added successfully🔥
---
FAQs
Can I add two emails at the same time?

No, you can only add one email address.

How will the customer see these information?

The customer is able to see all the customer support information on your booking system and on their ticket

Can I change the information again?

Yes, of course you just have to go through the same process again.
---
Is there something still missing?
Don't worry, just write us a comment or an e-mail to lou@ticketbro.io and we will add the desired instructions as soon as possible. ✌️