You have a period or day in which the prices differs from normal and you want to add them? Follow the screenshots below to discover how!
1.Step - Choose the ticket and click on edit.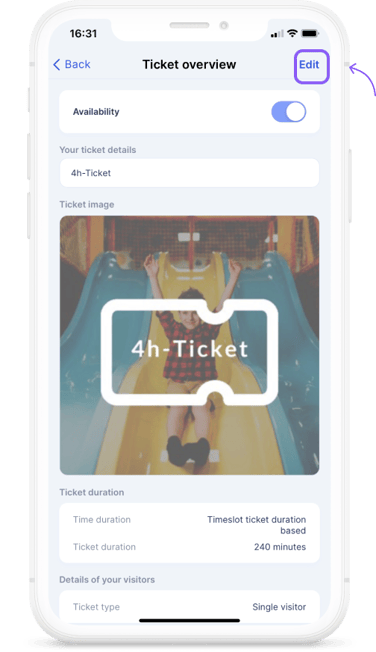 2.Step - Click on the "Pricing".

3.Step - Add exclusion.

4.Step - Choose what goes with your demand and click on the button then enter the dates.

5.Step - Enter the new prices for this specific date you want.

Volià the price exception is added successfully🔥
---
FAQs
How many price exceptions can be added in maximum?

You can add as many as you like!

Can I choose a repetitive day?

Yes, for that feature you have to choose specific weekdays.

Can I delete the price exception after a while?

Yes, of course you have all the freedom in this feature.
---
Is there something still missing?
Don't worry, just write us a comment or an e-mail to lou@ticketbro.io and we will add the desired instructions as soon as possible. ✌️