You got a reservation from outside of the app and you want to add it to be more organised and avoid confusions?
Of course you can and we have a solution for you! You can add it manually! How? Very simple! Follow the steps!
1.Step - Click on "Manual reservations".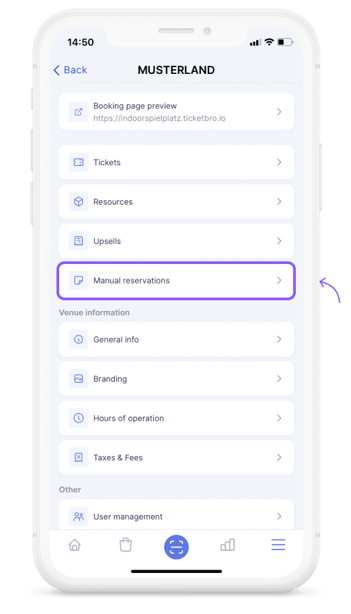 2.Step - Click on "Create manual reservations" or the "+" in the corner.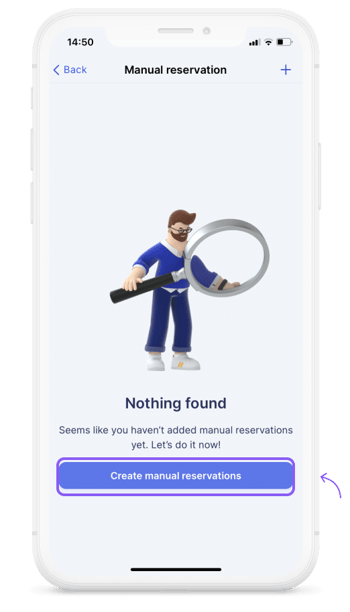 3.Step - Fill the needed informations then click on "Next".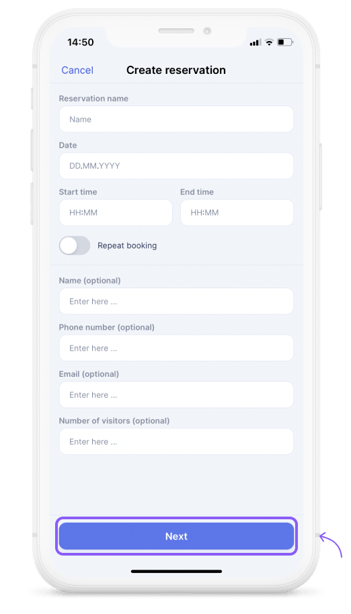 Volià you added the manual reservation successfully 🔥
---
FAQs
Can I add more than one manual reservation?

Yes! You can add an infinite number of manual reservations.

Will the time of the manual reservation show that it is already booked?

Yes, of course.

Can I make a permanent manual reservation?

Yes, of course. It's simple to handle! You only have to activate "Repeat booking" while the creation process of the manual reservation.
---
Is there something still missing?
Don't worry, just write us a comment or an e-mail to lou@ticketbro.io and we will add the desired instructions as soon as possible. ✌️