You want to add a new air to your website? Change the color! You want to learn how? No problem! Follow the screenshots below!
1.Step - Go to Menu and click on "Branding".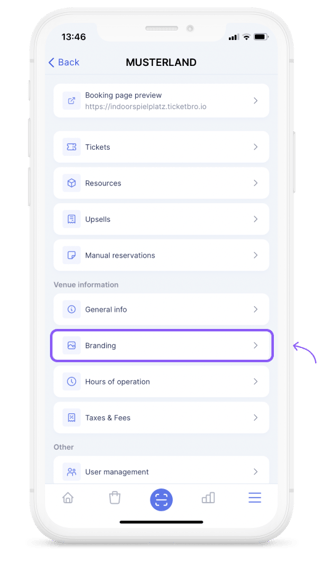 2.Step- Click on "color scheme" and choose your new color.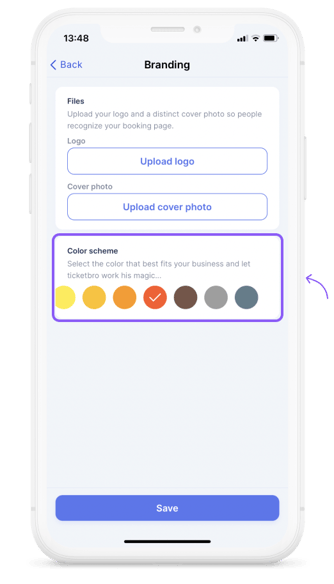 3.Step- Click on "Save".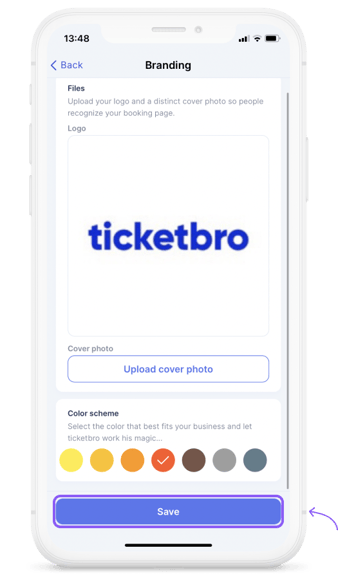 Volià the color is changed and your venue looks so much more attractive. 🔥
---
FAQs
Can I customise the color I need?

For the moment no, but we are working on it! So stay tuned!

Can I rechange the color again or is it permanent?

Yes, you can change it at any time.

Is this process required?

Yes, in the first steps of making your venue you will required to choose a color .
---
Is there something still missing?
Don't worry, just write us a comment or an e-mail to lou@ticketbro.io and we will add the desired instructions as soon as possible. ✌️