You came up with a new name that defines you better for your venue? Great! You can do it in seconds! Follow the screenshots below.
1.Step - Go to menu and click on 'General info'.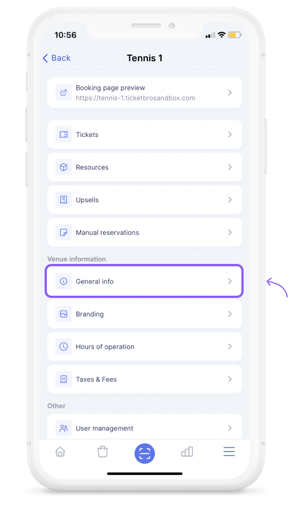 2.Step - Write the name you need and click on save.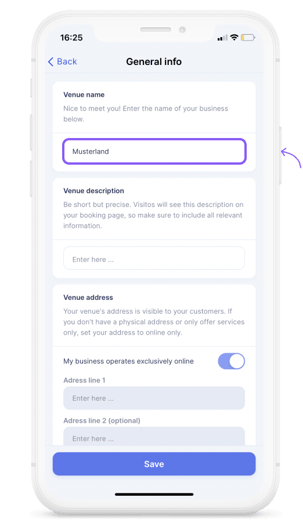 Volià the name is changed! With ticketbro you always get what you want 🔥
---
FAQs
How many times can I change the name?

There is no limit you can change it as much as you want.

Will the name change in the website instantly?

Yes, the changes you make in the inside go live instantly.

Can I write a long name or is text limited?

Nothing is limited in ticketbro you always have unlimited freedom with your app.
---
Is there something still missing?
Don't worry, just write us a comment or an e-mail to lou@ticketbro.io and we will add the desired instructions as soon as possible. ✌️