You need to see what type of customers you get the most to improve and know best on what you need to work on next? Follow the screenshots below to find out how!
1.Step - Go to Menu and click on analytics.
2.Step - Scroll down and you'll find it.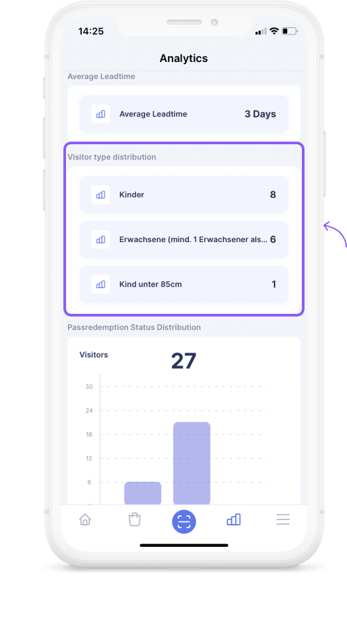 Volià the filter is applied successfully🔥
---
FAQs
Do I need to provide any informations to get this feature?

No need. This feature is completely generated by ticketbro.

Will this feature consist of specific visitor types?

No it will only depend on the type of visitors you have on your venue.

How long will this feature take to update?

This feature updates instantly.
---
Is there something still missing?
Don't worry, just write us a comment or an e-mail to lou@ticketbro.io and we will add the desired instructions as soon as possible. ✌️