Lost a ticket? No worries! We got you a solution!Let us show you a small trick to resend your ticket and of course easily. No complications!
1.Step - Tap on the order you're trying to resend the ticket for.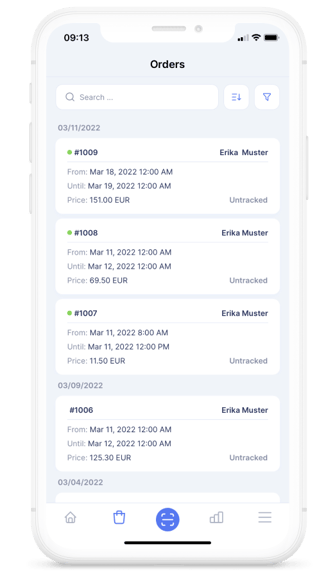 2.Step - Press on 'Resend tickets'.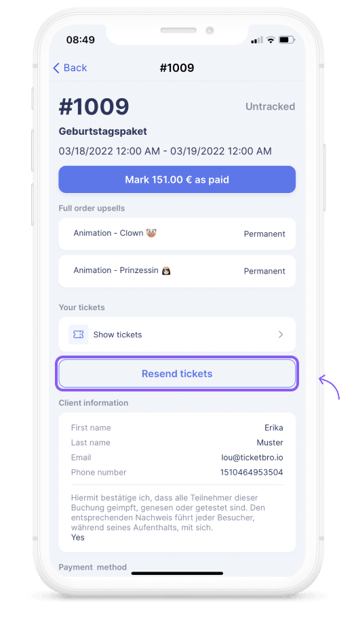 3.Step - Enter the email you need then press on resend.
Voilá you ticket is resended 🔥
---
FAQs
Can I resend a ticket to a different email adresse?

Sure! You can just type any email address you want and send the ticket.

Can I resend a ticket of an old order?

Yes! You can resend a ticket of any order old or new.

Can I resend the same ticket to more than two different emails?


Of course! To resend the same ticket to different emails you just have to repeat the process and each time change the email address.

---
Is there something still missing?
Don't worry, just write us a comment or an e-mail to lou@ticketbro.io and we will add the desired instructions as soon as possible. ✌️