You can find any order you're looking for with a finger press 👆🏼
In the following screenshots we are going to explain where to find your orders and how to search for any specific order.
Follow the screenshots to be more organised.
1.Step - Log into your account and click on the 'orders' button.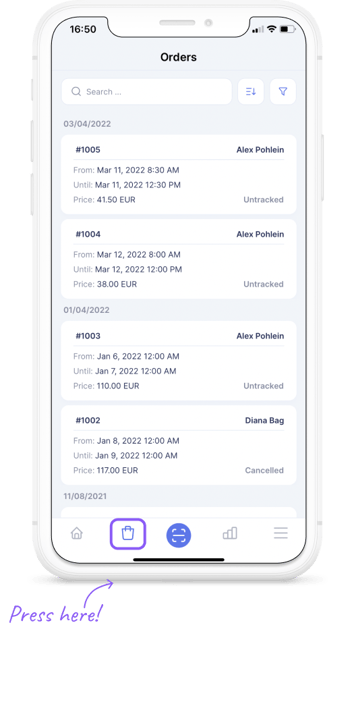 2.Step - Click on search and type the name or the number of your order.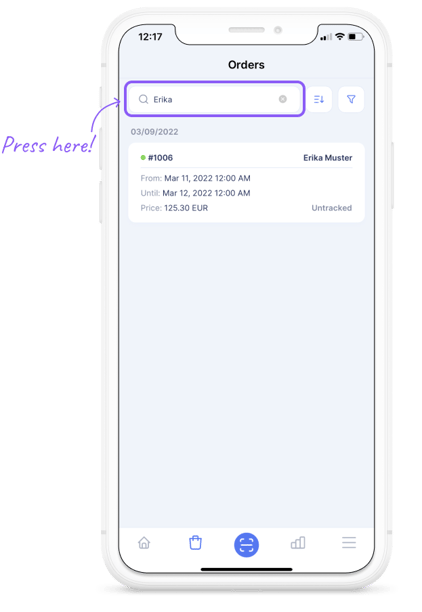 This feature can't be easier searching for orders is the best and fastest way to find any specific order. ✅

When you click on search you can type on any keyword of the order you're looking for as number or name of order then just like magic the order will pop-up.🍾
Voilà the order you're looking for will pop-up 🎉
---
FAQs
How can i go back to all orders After finding the order i was searching for?

To go back to all orders you just have to delete what you typed in search.

When i search for orders i get 'No Matches' a lot what am i doing wrong?

Don't worry it's easy in these cases you probably wrote it wrong or uncomplete for example if you're searching for a name you have to type it complete.

After filtering or sorting my orders can i also still search for a specific order?
Yes ! of course you can only the order you are searching for must correspond to the filters.
---
Is there something still missing?
Don't worry, just write us a comment or an e-mail to lou@ticketbro.io and we will add the desired instructions as soon as possible. ✌️