Sorting orders is just one click away! 🗃
1.Step - press to access your orders.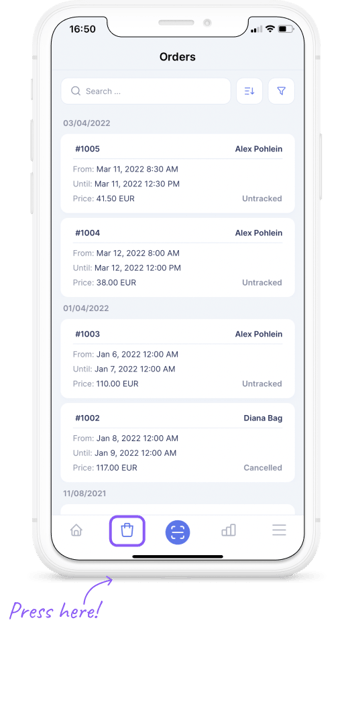 2.Step - press to choose how to sort your orders.
3.Step - choose how you want to sort your order then press on apply.
Sorting methods are easy to avoid complications let's go over them together:
🔢 Order number: you can sort orders by their number from last to first.
👌🏼 Visiting time:

you can sort orders by the times of visi

ting.

💰 Amount:

sorting can be by amount too it means the cost of the order.

⬆ ⬇ There is also another option, after selecting by what you want to sort your orders you can also choose the way of sorting (from lowest to highest or highest to lowest).



Voilá your orders are sorted as you wish! Pretty simple, right?⚡️
---
FAQs
Do i need to sort my orders after every login?

Yes! Sorting orders is not permanent you have to do it every time you need it.

Can i add other sorting methods?

Unfortunately not but you can always sort your orders by numbers / visting time / amount starting from highest to lowest or the other way.

Can i add two sorting methods at the same time?

Of course you can! With ticketbro we make your life easier! you can select as many sorting methods as you wish.
---
Is there something still missing?
Don't worry, just write us a comment or an e-mail to lou@ticketbro.io and we will add the desired instructions as soon as possible. ✌️