You have more than one venue and you want to switch in between freely? Follow the screenshots below to discover how!
1.Step - Go to Menu and click on "Switch venues".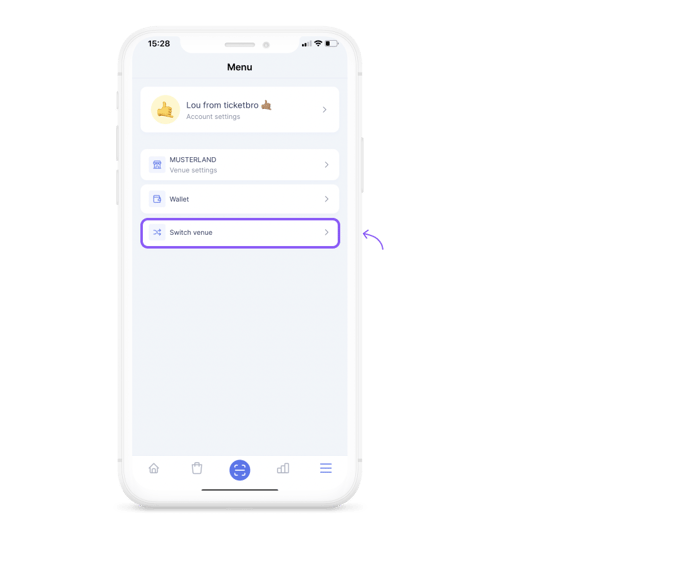 2.Step - Choose your venue and you'll be directed to it automatically.
Volià the venue is switched successfully🔥
---
FAQs
How many venues can I create?

You have no limit. You can create as many as you like!

How can I go back to the first venue?

You just need to redo the process and choose it.

Can a venue be deleted?

No, once the venue is created it can't be deleted.
---
Is there something still missing?
Don't worry, just write us a comment or an e-mail to lou@ticketbro.io and we will add the desired instructions as soon as possible. ✌️